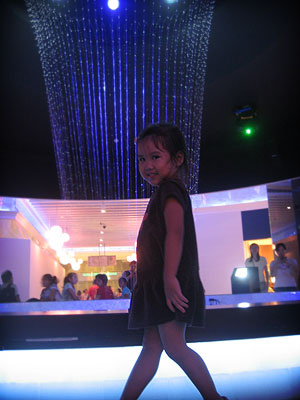 It was a full day out. We went for a noon birthday party at Kallang Mcs and later in the afternoon ended up in Suntec. The discovery of the day other then the Gloria Jeans would have to be the new water feature.
The water looked as if it was flowing backwords with the help of 4 strobe lights.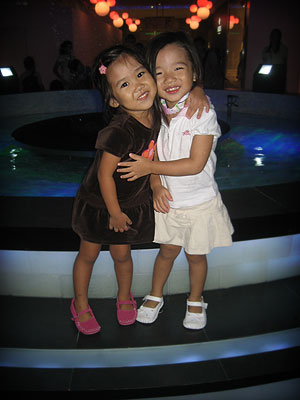 Here is Cleo with her good friend Rebecca looking like best friends.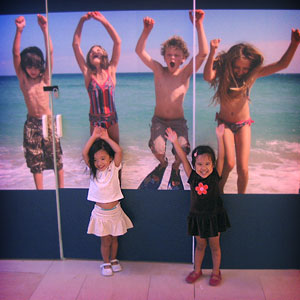 Just round the corner were a few boards covering shops that are undergoing construction. The kids in the picture had all their hands up, hence that was an obvious pose Cleo and Rebecca did.