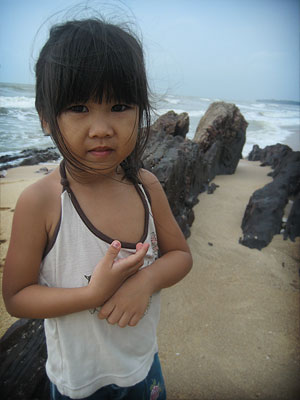 We went to Desaru and this is the first time Cleo actually left Singapore.
She loved the idea that we are going somewhere else and even when we got back, she kept telling us that she wants to go stay in a hotel in Malaysia. Its cute how a simple trip is such a big deal for her.
More photos at Daddy's site.