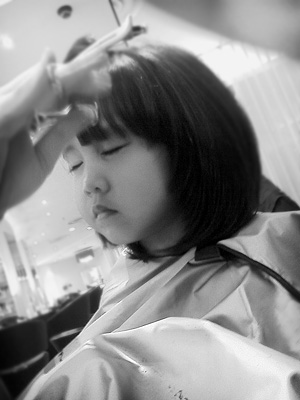 Mommy brought Cleo to her very first salon visit today. She was excited yet does not know what to expect.
Her hair was getting long and messy and mommy wanted Cleo to have a nice stylish hair. I mean stylish mommy must have stylish kids right. lol… Daddy is not complaining, cuz sooner or lateralso have to get used to it.
The outcome was pretty nice, but as daddy did not have the camera, this phone cam photo will document her very first visit to a salon. Definitely many more to come.