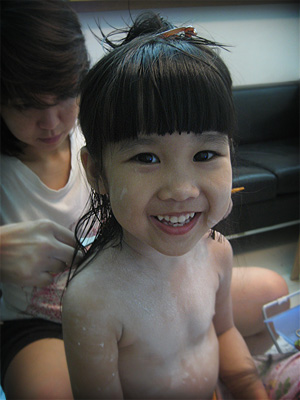 Cleo's teacher told us that her hair is too long and heavy. In school she keeps pushing her hair back and when she plays, her hair also gets in the way.
Cleo's hair is quite thick too, so its time for snip snip.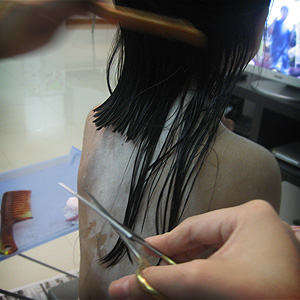 You can see mommy actually snips off quite a lot.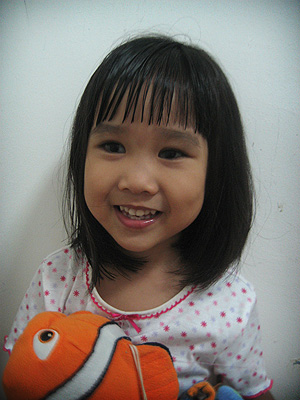 Ta Da! the cute little girl just became cuter.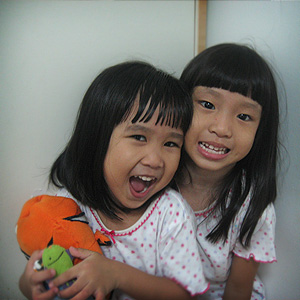 Glamour shot together with Clié.