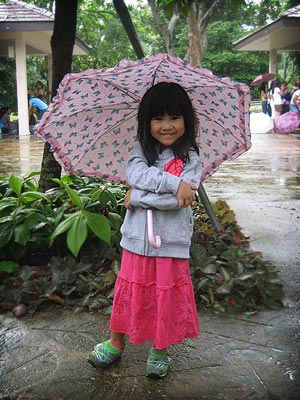 We were at the Botanic Gardens today and it poured. It was so wet and we all had to dash for shelter while carrying all the picnic food.
Kids being kids, no matter come rain or shine, its always play day.
Mommy bought Cleo a wonderful little umbrella from Metro and i think this is the first time that Cleo actually HAD to use it. She plays with it at home all the time, but this time its REAL rain. How fun. I think she is enjoying the rainy weather. Looking very cutesy as well.