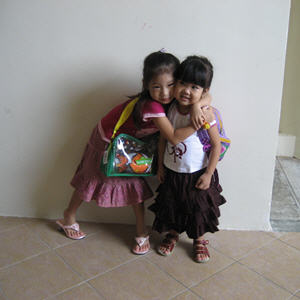 Chirstmas was a monday this year and we all went out for almost the whole day. No plans, just family time.
Cleo always look good no matter what and here she is wearing this nice flairyish skirt. It almost feel like mommy have a similar one too. hmm… not too sure.
Its good to know that the girls are good to each other and love each other alot. They are not only sisters, but also playmates, room mates and best friends too. I can't wait for them to grown up, but then again i hope they never grow up.