We had a small birthday party for Cleo and mainly invited freinds who had kids.
Cleo was ready quite early, but i'm not sure if she knew it was her birthday party at all. Clié definately knew and was quite excited about the birthday party.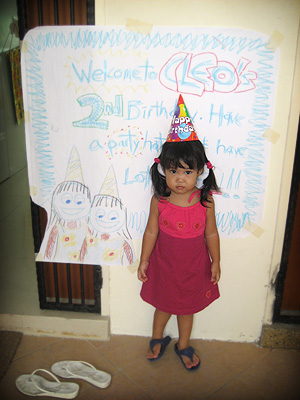 The welcome message was up.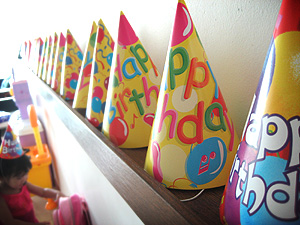 Party hats were all lined up.

Mommy prepared nice kiddy food.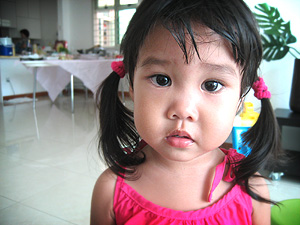 Where are my friends?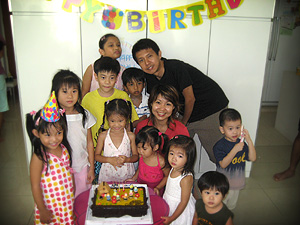 They all finally came and the kids had a wild time. Playing with toys, running around… having fun. The grown ups ate and chatted… as usual. 😉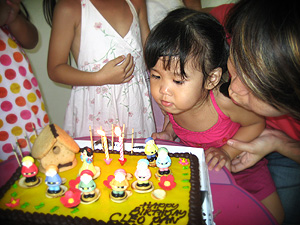 Cleo managed to blow out one candle and Clié had to help her with the other. Its really cute to see her try to blow the candle.
Pearl & I are so blessed to have such a wonderful daughter that brought us so much joy in our lives for this past 2 years. We thank God for her all the time.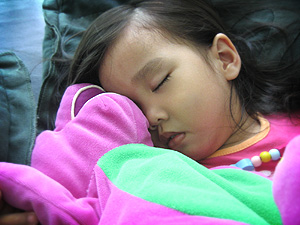 The party is over… she had a shower and then had a much needed nap after a nice party.
We love you Cleo, may your joyful spirit be with you always.