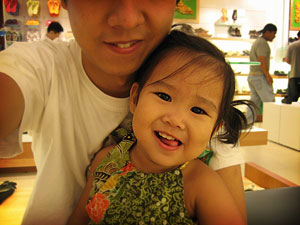 Cleo loves shopping centres. I think it has alot to do with mommy, its like her 2nd home of sorts.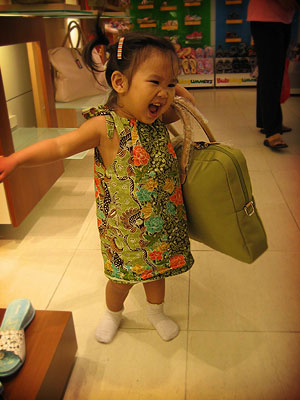 Mommy made this dress and i think its really cool. If you want to buy one, just let her know, she will custom make one for you.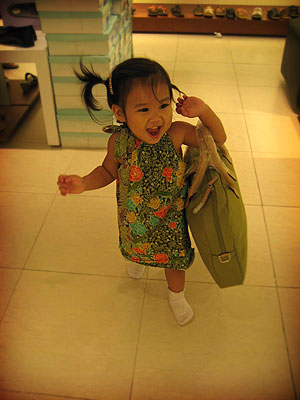 First find something that matches what you are wearing, then take a dash to the counter. Don't care how big it is, just bring it to the counter!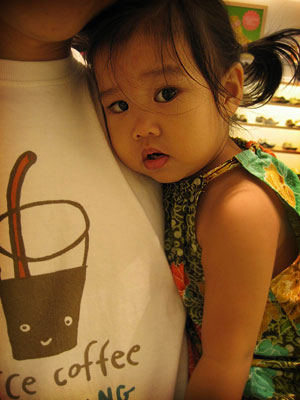 Try to avoid being caught by the anti-shopping monster.