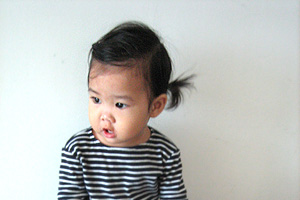 Cleo wakes up well in the morning. She will roll around in her cot, drink her milk (breakfast)… allow you to change her… sit and wait for everyone else to get ready.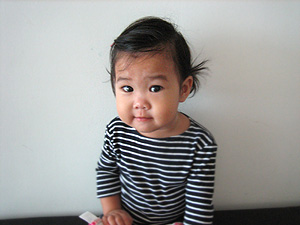 Cleo is a real darling, mommy and daddy will smile when we see Cleo being herself (very extremly cute) and sitting there, doing nothing much, but maybe just playing with her hands or making silly sounds.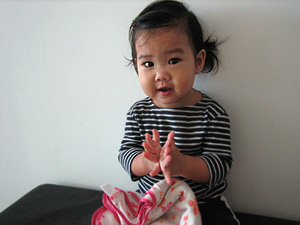 What more can you ask of a kid.
Thank God and his blessings over our family and for such a wonderful kids.